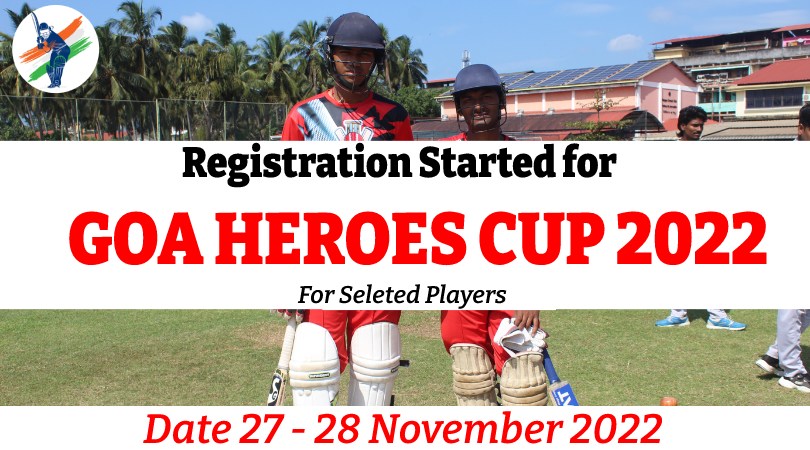 Goa Heroes Cup
Goa Heroes Cup 2022 Dates are out which are 27-28 November 2022 in GHC NPL will provide you all the things i.e Hotel,Lunch,Breakfast,Dinner Cricket KIT to play ,Awards and many more things.
Goa Heroes Cup will held for 2 days two with 4 selected teams .Goa Heroes Cup is holding by selecting cricket players in Cricket Selection camp and via online Cricket registration form 2022.
So Last date to confirm is 20 Sept 2022.